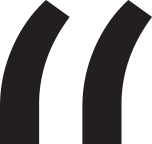 Recent drops in juvenile auto theft arrests have been touted by local elected officials, who said that a phenomenon they'd called an epidemic a couple years before wasn't even a problem anymore. The data does not support such a misleading claim. The Pinellas teen auto theft epidemic, and the threat to public safety, continues.
The Pinellas county "teen auto theft epidemic" continues
Pinellas leads the state (by far) in arrests
Over the past five years (FY 2014-15), there have been more juvenile auto theft arrests in Pinellas than any other county in the state – by far. Pinellas was the only Florida county with more than 1,500 arrests during the time period (1,531), with the next closest county not even hitting 1,300 (1,291 in Broward county).
50% decrease in past three years only made a dent in the epidemic
The problem is so bad in Pinellas that even with a 50% reduction in juvenile auto thefts – from 415 arrests in FY 2015-16 to 208 in 2018-19 – the county still ranked second in the state (thanks to Broward county maintaining the top spot on the state's worst list.)
Reductions in the last year almost insignificant
While there were 17 fewer arrests last year -- down from 225 to 208 -- the drop was so small the county still averaged four arrests per week (same as the previous year.) Also, Pinellas again ranked second in the state (thanks again to Broward County finishing first in the state)
Four Pinellas zip codes among top 10 worst in the state
The number of Pinellas zip codes ranking in the top 10 for juvenile auto theft arrests in the state increased exponentially from last year – from one zip code in FY 2017-18 to four in 2018-2019.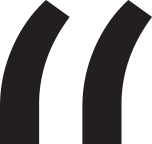 The reduction is similar to a morbidly obese person losing 50 pounds – it's good, but it's only a start, and meaningless unless similar reductions are sustained.
The teen auto theft epidemic in Pinellas County is really a statewide problem
Pinellas County's teen auto theft epidemic has gotten a lot of attention. What's not getting as much notice is that juvenile auto thefts are a statewide problem.
Florida's huge increase in juvenile auto theft arrests three years ago is declining at dangerously slow rates
Juvenile auto theft arrests spiked in Florida in FY 2014-15 with nearly 2,500, up 40% from the previous year. Each year since there has been small year-over-year reductions: Down 5% in FY 2015-16, another 5% in FY 2016-17, and 12% in FY 2018-19 at nearly 2,000 arrests that year.
Florida's top counties for juvenile auto theft arrests
Over the past five years, four counties had more than 1,000 total juvenile auto theft arrests and averaged at least four per week (Pinellas 5.9 per week, Broward 5, and Orange and Miami-Dade 4.0.) Additionally, Duval, Palm Beach and Hillsborough were in the two per week range. Averaging at least one per week for the time period were Brevard, Volusia, Pasco, Polk, Lee and Leon.
Demographics of youth arrested statewide
The demographics of youth arrested for auto theft in Florida has remained similar over the five years. In 2018-2019, most were boys (84% male vs. 16% female). Black youth are disproportionately represented with 62% of the arrests, white juveniles accounted for 21%, and Hispanic juveniles 16%.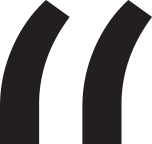 Many counties throughout the state have been experiencing the same problem as Pinellas only at lower, nonetheless dangerous, levels.
Orlando, St. Petersburg and Miami lead Florida cities in juvenile auto theft arrests
Orlando, St. Petersburg and Miami lead Florida cities in juvenile auto theft arrest over the past five years with each averaging three per week. Orlando had 907, St. Petersburg 866 and Miami 757.
The remainder of the top 20 cities over the five year period in rank order: Fort Lauderdale (709), Jacksonville (538), Pompano Beach (322), Clearwater (287), Tampa (281), West Palm Beach (255), Tallahassee (253), Pensacola (211), Largo (207), Gainesville (194), Daytona Beach (169), Hollywood (164), Panama City (143), Ocala (124), Bradenton and Kissimmee (117), Lakeland (110).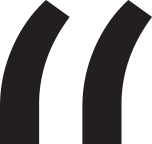 In St. Petersburg, there were nine fewer arrests last year – down from 110 in fiscal year 2017-18 to 101 in 2018-19. Mayor Rick Kriseman called this a 'remarkable stride' and said the city has 'a solid grip on the issue' -- all the while the Sunshine City ranked fourth on the state's worst list for juvenile auto theft arrests.
Three teenage girls found dead in stolen car
March 31, 2016
Three teenaged girls are dead after a stolen car crashed into a pond in the southwest quadrant of I-275 and Gandy Boulevard in St. Petersburg early Thursday morning.