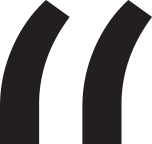 Many elected officials and the Tampa Bay Times have called Pinellas County's teen auto thefts an "epidemic." We agree. So, let's treat dangerous youth joyriding like an epidemic.
A public health approach
Public health effectively treats epidemics. And, law enforcement has done all it can. An epidemiological approach to teen auto theft in Pinellas is needed, using strategies associated with disease control:
Detecting and interrupting the transmission of "disease" (dangerous joyriding)
Using local credible messengers formerly system involved
Changing behaviors of those at highest risk of dangerous joyriding
Shifting community norms including socially de-incentivizing dangerous joyriding
Solution: "Credible messengers" are a proven public health strategy
As research on kids who steal cars shows, they are not inclined to take a message from law enforcement about the short- and long-term dangers of teen auto theft/joyriding. If a person who has been through the same challenges in their lives delivers the message, they are much more likely to consider it. These are called "credible messengers" -- men and women who were themselves were justice-involved and lived in similar circumstances are hired to be directly involved with youth stealing and joyriding cars.
Solution: Cure Violence model adapted for teen auto theft/joyriding
Cure Violence is an example of a public health approach that uses credible messengers. Cure Violence stops the spread of violence with an epidemiological approach that uses the methods and strategies associated with disease control, including credible messengers who immediately respond to violence in the neighborhood. Results show reductions in violence of up to 70%. Additionally, the presence of Cure Violence is associated with reductions in social norms that support violence when compared to similar neighborhoods without the program.
A Cure Violence model could be adapted to address teen auto theft/joyriding in Pinellas County.
Solution: Adding accountability to youth and parents/guardians with "restorative justice"
Current approaches – arrest, detention, probation -- lack accountability for youth and their parents/guardians. In fact, for some youth the consequences from the justice system only serve as incentives to repeat the behavior. In the current system, it's unlikely the victim has a voice or is provided any reparation for harm done.
Restorative justice requires young people to take personal responsibility for their actions and to repair the harm to victims, and often includes parents/guardians. Restorative justice has much lower recidivism rates than the traditional juvenile legal system. As important, the action of making amends is critical during adolescent and teen years to understand right and wrong at later ages
Solution: Restorative Community Conferences used for every juvenile auto theft
Restorative justice programming called Restorative Community Conferences brings those who have been harmed together with those responsible for harming - in person and with a trained moderator. It's a face-to-face dialogue with the goal to repair harm to the victim. A contract is signed that specifically shows how the youth is taking responsibility.
In Alameda County, CA, restorative justice programming was used for youth where there was an identifiable victim, including car theft. Evaluation results showed only 14% of participants sustained a new charge within 18 months compared to 34% of traditionally processed youth. Additionally, there was a very high level of victim satisfaction -- 91% of victims would participate in another Restorative Community Conference.
Restorative Community Conferences could be used for every arrest for juvenile auto theft in Pinellas County.
Criteria used to identify solutions
There were three key criteria used to filter the programming and interventions from the national literature review, which represents the best thinking in the nation on how to solve the teen auto theft epidemic:
More effective at public safety, which is largely measured by recidivism.
More accountability for youth, which requires them to make amends to the victim.
Less cost, which means the interventions and programming costs less than the current juvenile justice system.
Recommendation 1: Solutions to the epidemic should focus on the real problem, which is dangerous youth joyriding.
As a think tank we believe the way problem is defined will determine its solutions. This also is referred to as "50 percent of solving a problem is defining it."
Everyone – on state, county and city levels – has inaccurately defined the problem as juvenile auto theft.
This study's research clearly shows the problem is joyriding, not auto theft, because the offenders are not reselling the cars at a profit or coordinating with "chop shops" to sell parts. This is joyriding, literally by dictionary definition: "the action or practice of driving fast and dangerously in a stolen car for enjoyment."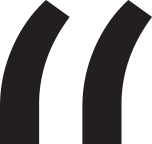 Joyriding is 'the action or practice of driving fast and dangerously in a stolen car for enjoyment.'
Recommendation 2: St. Petersburg should explore a pilot to reduce dangerous youth joyriding by addressing root causes like trauma, incentives and social norms.
The Institute proposed in August of this year to the City of St. Petersburg the exploration of a pilot of an adapted Cure Violence model that calls for restorative community conferences for every juvenile auto theft (per offense, not per person.)
Together, the interventions met the four key criteria used to filter programming and interventions from the national literature review and program interviews:
1. More accountability for youth
2. Make amends with the victim
3. Lower recidivism than juvenile justice system
4. Lower costs than juvenile justice system
There has been no appetite for a countywide effort to address root causes. St. Petersburg city council has been the only government group open to exploring solutions to the root causes (in opposition to the mayor), as well as understanding the urgency to more quickly drive-down the number of juvenile auto theft arrests. Other municipalities interviewed were either not interested or did not view the teen auto theft epidemic as a problem in their city.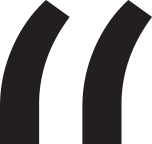 It's critically important to separate programs for at-risk children from solutions to the juvenile auto theft epidemic – the former being a prevention effort and the latter is specific to the immediate problem.
Recommendation 3: Pinellas County and its municipalities should develop signage and awareness efforts to address the supply side of the epidemic.

On the supply side of the epidemic is drivers who leave their cars unattended, which is linked to the majority of instances. Adding more danger to the epidemic are drivers who have handguns in their cars, which are often stolen after the joyride is over.
Signage and awareness – which also serve as deterrents to would-be joyriders -- are the low-hanging fruit, no-brainer of solution components. The Institute has requested funding to further research examples it has found in other states that can serve to inform decision-making in Pinellas.
In this endeavor, it's vital to remember Pinellas County is home to nearly 1 million residents and is visited by more than 5 million tourists each year. Signage and awareness efforts can be effective without scaring tourists.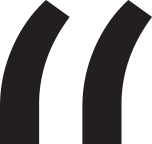 Signage can serve as a reminder to drivers and as a deterrant to would-be joyriders looking for an easy target.
St. Pete police leave program focusing on reducing juvenile car theft
A new report from the Caruthers Institute shows St. Petersburg and Orlando rank at the top of juvenile auto thefts in Florida.