Stepping Up: Florida's Top Juvenile Prearrest Diversion Efforts 2020
6th Annual Study
Some Florida law enforcement leaders are hurting efforts to control the spread of the coronavirus.
Florida officials are choosing not to change their practice of arresting children for first-time common youth misbehavior during the pandemic, which forces kids into jail and detention areas that are hot spots for spreading COVID-19.
A non-partisan, independent study free of political influence or outside interests.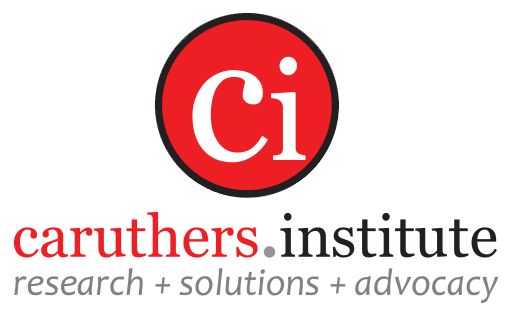 The Caruthers Institute is a nonprofit, nonpartisan think-tank that conducts research, crafts solutions and leads advocacy on emerging issues for the purpose of data-driven social change.
Based in St. Petersburg, Florida, the Institute believes important policy decisions should be made based upon data – not ideology, partisanship or political influence. Learn more.
Joseph W. & Terrell S. Clark
An independent, nonpartisan study
The Caruthers Institute provides a rare role in public policy research – honest-brokers who advocate for data-based solutions while oblivious to politics. The study did not take funding from foundations, government agencies or nonprofits. Study supporters share suggestions from their experts, but the Institute maintains editorial control -- ensuring an approach completely independent of any political influence or outside interests.