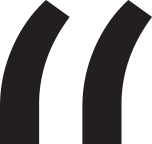 It's really rewarding when I see how my cosplay makes fans of the character so happy.
"I enjoy figuring out how I can translate characters I love into real life interpretations. It's like a puzzle but you decide what the pieces are shaped like and how you want the finished picture to look."
Cosplayer Interview: Poison Ivy from Batman by @scarlette_siren
@scarlette_siren shares her backstory for cosplaying Poison Ivy. She also goes into detail on how to craft an exceptional costume for Poison Ivy. And watch for her cat, who insisted upon participating in the interview.
Ariel / The Little Mermaid
She attends all of the comic cons in southwest Florida, as well as making an annual trip to Tampa Bay Comic Convention, which is her favorite event.
She is a senior performer and director of marketing for Just a Little Magic Princess Events -- one of three core members of the company. The 24-year-old has been cosplaying for six years and has attended more than 20 comic cons.
Her three favorite cosplays are Raven from Teen Titans (top), the shiny mermaid Ariel from The Little Mermaid (above), and a ball gown interpretation of Poison Ivy from Batman (below).
Just A Little Magic Princess Events is a cosplay company that creates magical princess children's parties like birthday parties, promotions, festivals, corporate events, schools, and church events.
Rapunzel / The Snow Queen / The Mermaid Princess
@scarlette_siren is part of a cosplaying business called Just a Little Magic Princess Events, which creates magical princess parties for birthdays, festivals and school events. Find them @justalittlemagicprincessevents.